Providing EDI Solutions
for the 21st Century
EDI Integration Specialist
Synchronized Systems has been providing Medicaid/ Medicare related billing software utilities and systems to the provider community for over 18 years. Our products help to make the complex tasks related to billing Medicaid / Medicare / Third Party Payers more efficient.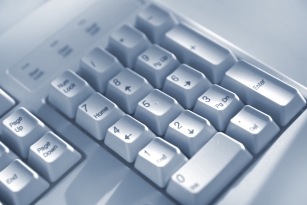 PC-837LIC Medicaid Transaction Combiner Software
PC-837LIC is the product that will read your legacy billing files that have ONE procedure per cliam and combine the procedures for the same patient on the same day into ONE INVOICE (Ready for APG Processing). Include our special 835 payment processor that will SEPERATE the returning COMBINED payments so they can be processed back into the legacy billing system. Adding these products to your billing arsenal will allow you to extend the use of your legacy billing system.
Medicaid Transaction Combiner Screenshots

Image Description

Image

837LIC Main Screen


Provider Maintenance

After Data Has Been Imported
Claim Data Can Be Reviewed
Before Submission

Services Will Be Combined
Creating APG Compliant Billing Files

[ Return to previous screen ]