Providing EDI Solutions
for the 21st Century
EDI Integration Specialist
Synchronized Systems has been providing Medicaid/ Medicare related billing software utilities and systems to the provider community for over 18 years. Our products help to make the complex tasks related to billing Medicaid / Medicare / Third Party Payers more efficient.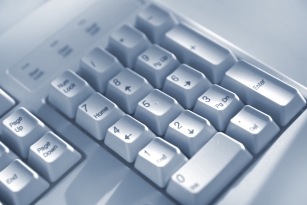 COMPANY PERSPECTUS
Synchronized Systems Inc, established in 1988, is a growing computer firm that offers networking, customized software, hardware, Internet and data conversion services to small, medium and large corporate firms.

The technical staff at Synchronized has over 30 years of combined experience in the computer industry. We have developed turnkey software/hardware packages in the areas of medical management, construction estimating, manufacturing, distribution, transportation, and retail.

Combining hardware/software/network expertise with SOLID technical setup and support, we offer a viable solution to today's complex computer problems.


Service & Support Is Our Specialty…
CONTACT DETAILS
Synchronized Systems Inc
73 Northridge Street
Patchogue, NY 11772
PH: (631) 207-4221 Fax: (631) 207-4245
Email: synchsys@rcn.com