Providing EDI Solutions
for the 21st Century
EDI Integration Specialist
Synchronized Systems has been providing Medicaid/ Medicare related billing software utilities and systems to the provider community for over 18 years. Our products help to make the complex tasks related to billing Medicaid / Medicare / Third Party Payers more efficient.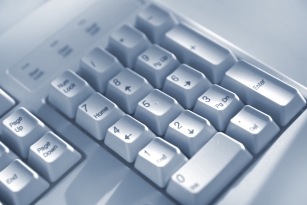 278 Prior Authorization / DVS
PC-MVS 3.0 is the product that quickly and easily batches 278 (PA or DVS) Requests for direct submission to the payer. PC-MVS 3.0 will also provide real time results over dialup lines (if applicable in yor area) or overnight batched results over the internet. Data can be imported from a CSV file specification (Custom or Standard), or the records can be manually added into the internal database. 278 Results can then be printed or exported to Excel for easy viewing.
PCMVS - PA / DVS Software Screenshots

Image Description

Image

Prior Authorization / DVS
Main Screen


Referring/Ordering Provider Screen
Used For Prior Authorization & DVS Request

Requests Are Sent Through Your Computer Modem and Reconciled In Real Time Batch Mode or Processed In Overnight Batches To The Payer

Results Are Displayed On Screen and Can Be Printed Or Exported To Excel CSV


Full Import/Export Capabilities
(Custom or Standard) Gives You Flexible Access To Using The Data

[ Return to previous screen ]